ABOUT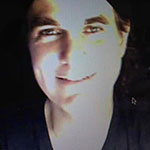 Steve is currently a freelance bassist/guitarist with years of live performance experience in bands throughout the Northeast of the US and South Florida; performing in all styles of music from classic rock, jazz, country, Irish/Celtic music, R&B and more.
He has performed in many venues, festivals and major events nationwide. In addition, he has been a studio session musician, composer and arranger on a host of CD projects. He has also judged county-wide talent and music competitions and opened for major headline acts throughout his career.
As a school-based instructor, he has taught at the following locations throughout South Florida: Metro Music, Apex Music and Music America. He has privately taught beginner through advanced level students of all ages for over 20 years.
He has developed a library of knowledge from years of study with deep concentration in music theory, jazz ensemble, jazz bass, classical guitar, rock, pop and steel string acoustic styles. Steve has also intensively studied with renowned jazz master, Del Staton.